"The problem isn't a banking crisis; it's a loss of household wealth, the reversal of the wealth effect and the decimation of local government budgets and the construction sector.
China is uniquely dependent on housing and real estate development. This makes it uniquely vulnerable to any slowdown in construction and sales of new housing.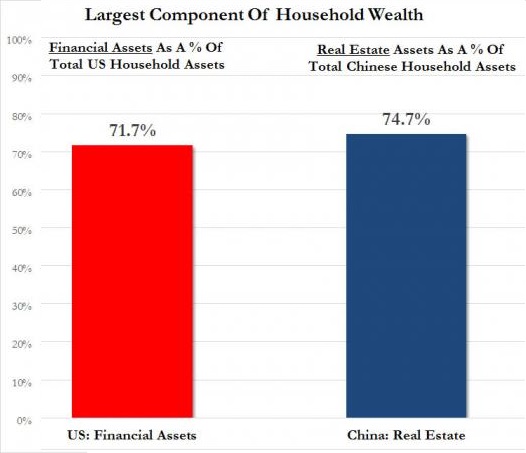 About 15% of China's GDP is housing-related. This is extraordinarily high. In the 2003-08 housing bubble, housing's share of U.S. GDP barely cracked 5%...."